by
Madeleine Wilson
31 pages, 9 photos, colour and black and white.
Published by Shalom Publishing.
Published on 1st August 2002
Authors comments:
Elvis, you mean Elvis Presley, the Hillbilly Cat, the Memphis Flash, the King of Rock and Roll, he prayed?
This may be the reaction of some to the title of this book, but yes, I do mean Elvis Presley the King of Rock and Roll.
Elvis, "The King", many times said publicly that there is only one King and that is Jesus Christ. He not only acknowledged the Lord, but also worshipped him and prayed to Him, often. This book briefly outlines Elvis' Christian upbringing and his lifelong search for truth. It gives an insight into the simple prayers of the young innocent boy, brought up in an Assemblies of God Church in Tupelo, Mississippi, then throughout his life, to the anguished prayers of an isolated, troubled 42 -year- old man. Some prayers were very public, others were private, but remembered well by those who prayed with him. Some of the gospel songs that Elvis sang and the interesting stories behind them are considered. This book can be enjoyed by everyone from the "hardcore" fan to those who have only a passing knowledge. I believe it is a "good read" which will be a revelation to many and I hope, a blessing to all.
Madeleine Wilson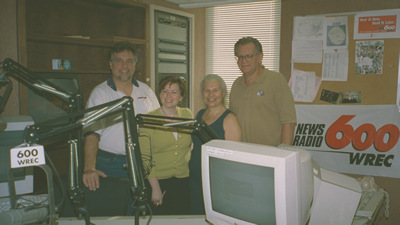 Other comments:
"As a Christian and as a member of Elvis' family, it is my honour to endorse this wonderful book written by Madeleine Wilson, a dear friend and sister in Christ. Madeleine has encompassed all the values and teachings that Elvis and I were brought up on from our grandmother Minnie and my dear mother, Nash, an ordained Assembly of God minister."

Donna Presley Early – A first cousin of Elvis
"Elvis became a legend in his own life time. Adored by thousands he reached into the lives of many. This book explores the strong spiritual motivation that influenced Elvis throughout his life. Well documented, this book will not only give fascinating insight into Elvis's spiritual journey, but also challenge the reader to re-examine their own pursuit of spiritual reality"

Dr. Tony Stone – Evangelist, former Chaplain to the London Palladium and Chairman of Elvis Gospel Ministries
"This highly readable account brings new insights to an understanding of Elvis Presley and his role in society and history."

Ted Harrison – Author of "Elvis People" and former Religious Correspondent to the BBC
"Madeleine's book paints a very vivid image of Tupelo and Elvis' childhood in this God-fearing society. This is a different kind of Elvis book and is often thought provoking"

Anne E. Nixon – Elvis researcher and writer and fan since 1956.
Prayers of Elvis is now out of print but copies can still be found on www.amazon.com, www.amazon.co.uk and www.ebay.co.uk. An extended new edition is currently in production. Watch this space!