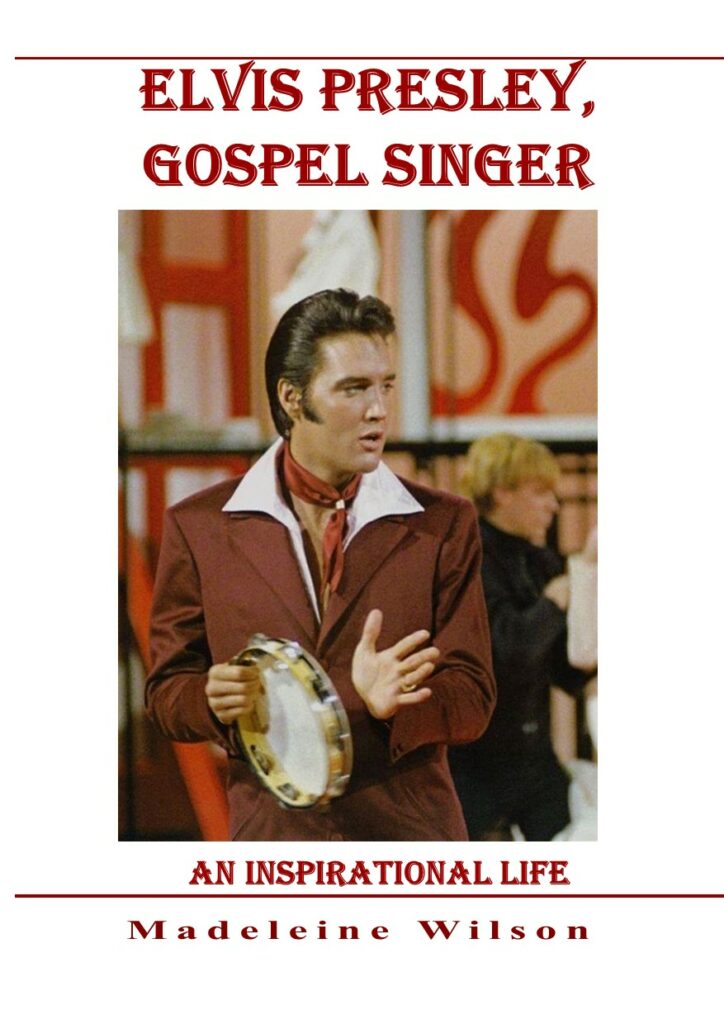 Some things Elvis said about gospel music:
"All I knew was gospel music. It became such a part of my life; it was as natural as dancing. A way to escape my problems, and my way of release."
"It more or less puts your mind at ease. It does mine"
"Gospel music is the purest thing there is on this earth"
Elvis was known as the "King of Rock and Roll", but he was also a Gospel Singer. He received three Grammy awards for his recordings, all of which were for his gospel songs.
Elvis, "The King", many times said publicly that there is only one King and that is Jesus Christ. He not only acknowledged the Lord but also worshipped Him and prayed to Him, often.
This book looks at Elvis' life, particularly his Christian faith and the inspiration that he has been, and still is to so many people. There is no doubt that Elvis is an enigma, but hopefully, this book clarifies a side of Elvis that is often neglected. I believe it is a 'good read' which will be a revelation to many, and I hope, a blessing to all.
Madeleine Wilson www.elvisgospel.com
Email: [email protected]